How to Stay Low-Carb and Keto When You Travel
The majority of the food options available in airports, service (gas) stations or on the road, are often high in refined carbs and sugar, making sticking with a ketogenic lifestyle feel that more difficult.
Having spent around 9 months myself travelling around the world by air, rail, car and boat, it meant I had to get creative on how to maintain a low carbohydrate lifestyle on the go.
Below are some of my own tried and tested tips and ideas of what you can do before, during and after you travel to help you maintain your ketogenic way of eating.
During Your Travels
The key to maintaining your ketogenic diet whilst you are traveling will be in the types of foods that you pack. Sometimes though, taking any food with you may not be an option. The below lists will cover foods/snacks that you can make and ones that you can always pick up on the go, depending on what mode of transport you are using
1. Traveling by Air
For many people, flying is probably one of the harder ways to travel and maintain this form of lifestyle. Most countries have certain restrictions on what you can and cannot take through security, particularly around fluid options.
Likewise, baggage restrictions can also make it a little more difficult to take certain food items with you. Below are my tried and tested, go-to foods for when you are traveling by air.
Meat Roll-Ups
This can be any form of cold meat such as ham, Parma ham, salami, turkey meat etc. topped with 1-2 slices of cheese (depending on how large the meat is!).
You can either roll as is or you can add a couple of slices of tomato, cucumber or lettuce. In my experience, the less amount of ingredients the easier it is to eat. Once rolled, wrapped them in some foil or cling film as this will save space in your hand-luggage — just be sure to keep it somewhere they won't get too squashed.
Cheese Sticks
Take 1-2 snack size pieces of cheese pre-bought or cut cheese from home before leaving (around 30 grams in weight). Again, this is a snack that you can pre-pack but many airport shops actually sell cheese sticks (brands such as Cathedral, Babybel etc.) now so you can pick them up on the go.
Dried Meat Snack
Biltong, salami sticks, kabanas sausages and even pork rinds. Again, this is a snack that you can easily buy before you travel and carry with you without the need for refrigeration. This is also a snack option that is becoming more common in certain shops within some airports. You can even make your own meaty snacks:
Nuts and Seeds
Nuts and seeds including almonds, Brazil nuts, walnuts, hazelnuts, pili nuts, macadamia nuts, sunflower and pumpkin seeds. (Here's a complete guide to nuts & seeds, including carb counts and nutritional information per serving.) These are perhaps one of the saviours of travel foods. Try where possible to still always choose options that are low carb friendly by being plain, roasted or salted i.e. no other coatings or flavourings.
Whilst some airports do provide plain or salted nuts, a lot of the options do have coasting or added sugars on them, or only offer peanuts as the nut option. These two recipes are great nut options that you can make at home and then easily transport with you. You can make your flavored nuts or seeds:
Vegetable Crudités
Cucumber, celery, peppers or carrots. Cutting up some vegetables into batons can make a nice snack to take with you. Be advised though that due to them being classed as liquid options, things such as dips or nut butters would not be allowed through airport security
Dark Chocolate
Have 2-3 squares of chocolate above 70% cocoa (ideally 85-90%, the darker the better). Whilst this by no means will constitute a full snack, having a sweet option to hand can help especially if there are any travel delays or if you are feeling a little tired and think cravings might hit whilst traveling.
Vacuum-Packed Olives
You can now buy olives form most food outlets that come in a handy vacuum package. This means they are not only easy to transport, you can also get them through airport security and be sure to have a good, high fat snack with you.
Dried Coconut Flakes or Flaked Almonds
Opt for plain (raw or toasted) options only, and avoid sweetened products. Having a snack along with you that includes coconut means that you will have access to a quick, high-fat energy source on the go.
Always be sure to check the labels on anything that contains coconut as often added sugar ingredients can sneak in. You can even make your own Quick Cereal, Keto Granola or Coconut Chips.
Coffee and Cream
Americano (hot or cold) with added cream (pouring or heavy whipping). There is pretty much a Starbucks or Costa Coffee in every airport in the world now and I have failed to find one yet that can't do a simple Americano with cream.
If you haven't managed to pack any snacks or find anything at the airport, then this can act as a great saviour to keep you going until you get to your destination.
Low-Carb or Ketogenic Snack Bar
Low-carb and keto friendly bars such as Quest, Adapt or Perfect Keto Bars and great for traveling. Not all bars are truly keto so beware of hidden carbs and starches — always check the labels to make sure there are no blood sugar spiking sweeteners such as Sorbitol, Maltitol and IMOs.
2. Traveling by Rail
Taking the train can free you up a little more with regards to the restrictions around what you can and cannot take with you. Granted there may still be some restrictions on the baggage options which you may have to bear in mind when you are pre-planning. Also, whilst the train station can have some shop bought options, generally the on-board food options to buy are limited so I would try and make sure you pack as many of your own foods as possible for this mode of transport.
All the options contained within the flying mode of transport would also be good to take with you when traveling via rail. Other options include:
Greek/Natural Yoghurt
Most places you can now buy small or individual yoghurt pots that are great to take with you on the go. Either having them plain or adding a handful of nuts and seeds make for a great snack or light meal. Just be sure to pack your spoon and try and have this close to setting off on your journey if you aren't able to take a cold lunch bag with you.
Crackers and Dips
Before you travel, make a large pack of crackers to take with you. Pairing them with something simple like a cream or cheese based dip or some guacamole will make for a great light snack that is easy to carry and consume on the train. And let's not forget nori seaweed crisps, another low-carb staple! Here are some links to extremely tasty and easy to make ketogenic crackers and dips.
Nut Butter Snack-Packs
Almond, walnut or hazelnut butter, plain or mixed with coconut oil are all great low-carb options. The individual sachets of nut butters that you can buy online are also becoming more popular to pick up from your supermarkets and would make a great go-to, high fat snack.
Be sure to select ones that are either plain nuts or mixed with coconut oil and avoid ones that contain chocolate or honey as this will have sugar in them. Serve on its own, with dark chocolate or even fresh celery stalks.
Snack Pots of Berries
Strawberries, raspberries, blueberries or blackberries are all low in carbs. This may be one that you absolutely need to pre-plan. Having a packet of berries with you can work as a good snack on their own, or can be added to something like yoghurt or topped with some nut butter.
Smoothies & Shakes
If you are struggling a little on luggage space then this may not be the best go to option. However, if you can, packing a homemade smoothie can act as a great meal on the go for when you're traveling. Here are some great ketogenic and low-carb Smoothies & Shakes. You can even make your own dry keto protein shake mix and add liquids just before serving. Plus it's a great option for traveling by plane!
Canned Fish
Salmon, tuna, sardines or mackerel are all healthy and convenient options. Tins of fish can make a great food travel companion as they don't take up a lot of space and they can last for quite some time! If you are taking this option though, be sure to get one that has an opening mechanism on the top. To read more about the best choices, check out our Complete Guide to Healthy and Sustainable Fish & Seafood.
3. Traveling by Road
If you can travel by road, especially that of your own car, then it can make sticking with your ketogenic lifestyle that much easier seeing as you can pack a lot more. Likewise, foods that normally require chilling you can also take with you in a cool bag.
Again, all of the food options listed in the air and rail travel would be ideal for traveling by road as well. Remember though that if you are driving to make sure you are careful and pull over when necessary to eat and drink.
Boiled Eggs
Take 2-3 hard-boiled eggs. These sound simple but they make for a great, high protein snack when you're on the go. Either have them whole or mix with some homemade mayonnaise. Try and boil these either the night before or in the morning before you travel and be sure to keep in a cool bag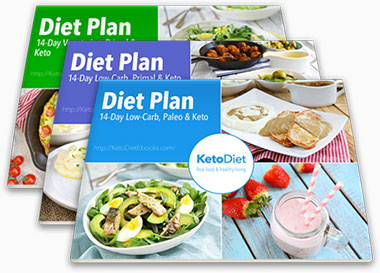 Sign up for FREE and get:
3 free diet plans to help you kickstart
your diet, lose weight and get healthy
Recipes, giveaways and exclusive
deals delivered directly to your inbox
A chance to win the KetoDiet app
every week
Download our free diet plans
Avocado
Cut in half, keeping the pit inside and squeeze some lemon or lime over the inside. Put the halves back together to prevent browning. All you need is a spoon and optionally a pinch of salt — a healthy keto snack ready to be served!
Egg Muffins
Take 2-3 egg muffins. This type of egg-based dish is really easy to pack and means you will have a great and nutritious meal for the journey.
Sandwiches & Wraps
If you have a few minutes for meal prep, pack a healthy lunchbox with you by simply filling it with any of your favourite keto foods. Unwich or ham & veg roll-ups are all great options for keto on the go. Try some of these options:
Keto Bread & More
If you have more than a few minutes, bake some savory low-carb muffins or keto bread and use it to make low-carb sandwiches. Try some of these options:
Keto Sweet Treats
Take 1-2 baked goods with you. Having a sweet treat along with you on your journey really can help you avoid any temptation from gas stations.
For many people, traveling can become a little tiresome and as we know, we don't always eat for reasons of hunger. Making sure you have access to some sweet treats can help with any type of emotional eating. These recipes are great keto sweet treats that you can make and take with you: