If This Isn't In Your Makeup Bag, You're REALLY Missing Out!
I've been obsessed with NARS ever since I fell in love with makeup (that's a really long time), so no matter what they release I want to try it. The brand is SO iconic, and more often than not, I fall head over heels in love with their products. When I first saw the NARS Loaded Eyeshadow Palette I thought it was the most beautiful palette I'd ever seen – for me NARS never disappoints on packaging, it's always really pretty and simple. I'm loving this new mirrored case design, which is just like the blushes they recently released. Unfortunately, I wasn't a huge fan of the blushes, so I was kind of nervous to see if I would like this new reformulated eyeshadow palette.
What it is: A limited-edition eyeshadow palette with 12 matte and shimmering neutral shades in an entirely new formula.
What it does: Designed to flatter all skin tones, it provides an essential shade range of highly pigmented eyeshadows to create a multitude of looks that will take you from day to night in minutes. It's infused with botanical ingredients of pomegranate seed oil, Ginko Biloba extract, and vitamin E to help smooth skin and aid effortless blending.
What we liked: First off, the colors are gorgeous, it's probably THE most perfect shade range I've ever seen in a palette! Every shade is amazing and the whole spectrum makes this palette super versatile – I even use some of the browns on my eyebrows. Blending was like a dream, it was that smooth and easy, and they stayed put all day long. As well as subtle daytime looks, it also makes an amazing smokey eye: I wear the nude colors all over the eyelid and then soften it with some dark browns, and it looks so classic.
What we didn't like: When I first tried this, there was soo much fallout I almost completely disregarded this palette, but the colors literally called to me, so I had to try it again. It blended so well that I don't even mind the fallout: you either need to put your eyes on first, or make sure you tap your brush out before application – or it will literally end up all over your face. Regardless, it's an amazing palette, and I've actually noticed that a lot of products that do blend well have crazy fallout – the light powder consistency makes it easy for the formula to spread. It's quite expensive, but you get a lot of product, and the quality is worth it. Check out my guide on combatting eyeshadow fallout like a makeup pro!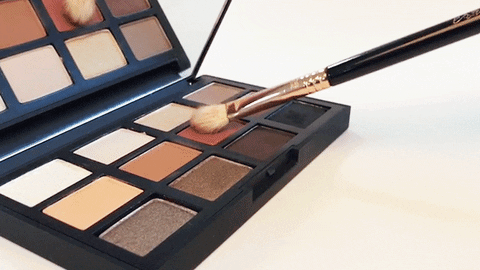 Regardless of the fallout, this is an amazing palette. I actually love it SO much that I bought two: one for home and one for the office. I'm sad this is a limited edition, it's literally a must-have palette… Looks like I'll be stocking up!
Price: $59
Available: Sephora.com