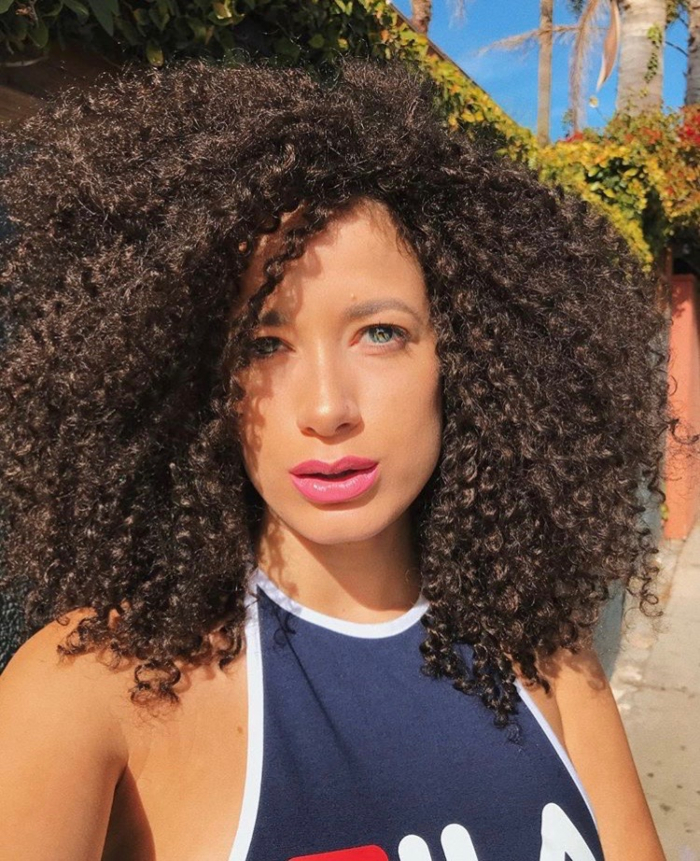 Since crochet braids have become a popular protective hairstyling option for many naturals, you may be wondering, "can I wear this style on vacation?" The answer: it depends on the type of hair that you use for your crochet braids.
If you went for the trendy twist out look using marley hair curled with rods and dipped in hot water, your style will most likely destroyed if you try swimming in it. On top of that, it will also be uncomfortable and heavy.
Never fear, naturalista! All hope is not lost. You can still have the joy of flaunting some awesome crochet braids on your vacay, you just have to go with a different hair type that can handle wear and tear from swimming.
FreeTress Bohemian brand hair is a better choice if you need hair that can withstand coming in and out of the pool. If you have a tighter curl pattern, you should do a full crochet braid installation rather than leaving any hair out. This way, you'll avoid spending too much time blending your hair texture with the synthetic hair. Remember this is your vacation time! Make things as easy and hassle-free as possible; you deserve a breather!
If you're interested in trying crochet braids, here are 6 Marley hair brands for crochet braids, all under $10. And if you already have crochet braids, here are 4 things you need to know about removing them.
Have you worn crochet braids before? Did you go swimming in them?
---
This article was written by Ariane for CurlyNikki.