Keto Bacon Cheeseburger Cups
These low-carb cheeseburger cups need to come with a public safety warning. Hoooooly moly, they are so good! Imagine every single little wonderful thing about a cheeseburger, then take off the bun.
Beefy. Cheesy. Tangy. Moreish.
These keto cups tick every single box. AND they clock in at under 3 grams of net carbs! I made mine using oversized muffin tins, so if you have standard muffing tins, you could make even more.
You can have these made and on the table in just over half an hour and they make perfect lunchbox fillers too. Enjoy!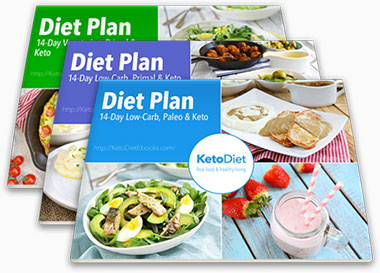 Sign up for FREE and get:
3 free diet plans to help you kickstart
your diet, lose weight and get healthy
Recipes, giveaways and exclusive
deals delivered directly to your inbox
A chance to win the KetoDiet app
every week
Download our free diet plans
Remember to use the "clone" feature in the KetoDiet App when making any adjustments. This way you can modify, remove or add any ingredients, or adjust the number of servings in any recipes that we share on the KetoDiet blog!
Follow us 102.3k
Hands-on Overall
Nutritional values (per cup)
2.5 grams
0.7 grams
16.6 grams
24.8 grams
10.6 grams
298 calories
| | | |
| --- | --- | --- |
| Total Carbs | 3.1 | grams |
| Fiber | 0.7 | grams |
| Net Carbs | 2.5 | grams |
| | | |
| Protein | 16.6 | grams |
| Fat | 24.8 | grams |
| of which Saturated | 10.6 | grams |
| | | |
| Calories | 298 | kcal |
| | | |
| Magnesium | 23 | mg (6% RDA) |
| Potassium | 301 | mg (15% EMR) |
Macronutrient ratio: Calories from carbs (3%), protein (22%), fat (75%)
Ingredients (makes 10 cups)
12 thin-cut bacon slices (300 g/ 10.6 oz)
500 g minced beef (1.1 lb)
1 small brown onion, chopped finely (70 g/ 2.5 oz)
1 tsp garlic powder
1/2 cup sugar-free tomato sauce (120 ml/ 4 fl oz)
1/2 cup full-fat cream cheese (120 g/ 4.2 oz)
6 tbsp sugar-free tomato ketchup (90 g/ 3.2 oz) – you can make your own ketchup
6 tsp American mustard or Dijon mustard
1 cup grated cheddar cheese (113 g/ 4 oz)
1/3 cup sliced pickles (52 g/ 1.8 oz)
Instructions
Preheat the oven to 220 °C/ 430 °F. I sprayed my muffins tins lightly with olive oil. I don't think this is essential but didn't want my bacon to stick.

Cut the bacon slices in half (I asked my delicatessen to slice mine half the usual thickness), and wrap them around the inside of the holes in the muffin pans, and then lay the excess across the bottom.
Bake for 10 minutes and remove from oven. Leave oven turned on.

While the bacon is cooking, brown the minced beef and onion in a frying pan, along with the garlic powder, until cooked.
Add the cream cheese and tomato sauce (passata) and stir until melted and well combined.

Spoon the mince mixture into each of the bacon cups and then top with tomato ketchup and mustard.

Pile grated cheese on top and then bake for a further 12 minutes.

Serve 2-3 cups with a pickle slice on top.

Store in a container in the refrigerator for up to 5 days.

Blog

Recipes

Breakfasts

Keto Bacon Cheeseburger Cups
Blog

Recipes

Mains

Keto Bacon Cheeseburger Cups
Blog

Recipes

Snacks

Keto Bacon Cheeseburger Cups
Blog

Recipes

Keto Bacon Cheeseburger Cups
Blog

Naomi Sherman

Keto Bacon Cheeseburger Cups
Do you like this recipe? Share it with your friends! 
Let us know what you think, rate this recipe!